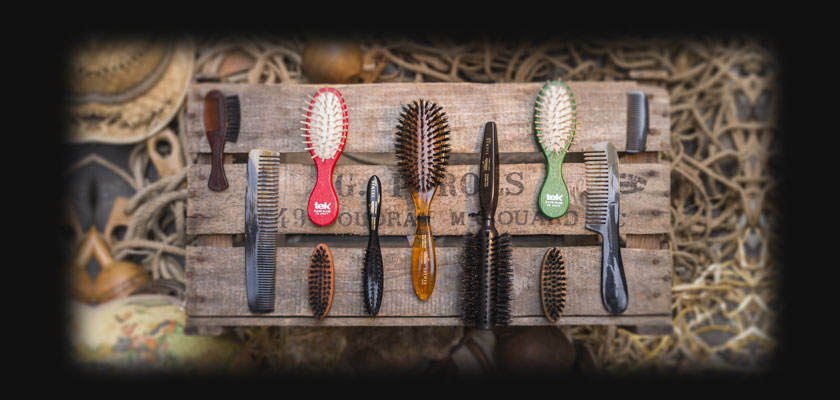 Brushes
The house Planete Rasoir didn't forget your hair too.
To assure (insure) them volume and brightness, we propose you a wide choice of brushes. The ISINIS brush factory is our flagship brand.
Based in the department of Oise, in the north of Paris, ISINIS produces brushes for hair but also for beard and nails, handmade and intended for the haute coiffure, they are a top-grade products. The brand also shows our sincere attachement in the protection of the small business craft in France as well as in the selection of high quality products adapted to your needs.
We can also come to discover the very qualitative combs of the brand Artisan Créateur, another French factory of which we are proud.
Besides, a wide selection of Italian brushes is also proposed to you. Brushes with wooden teeth, delicate and massaging for your scalp.