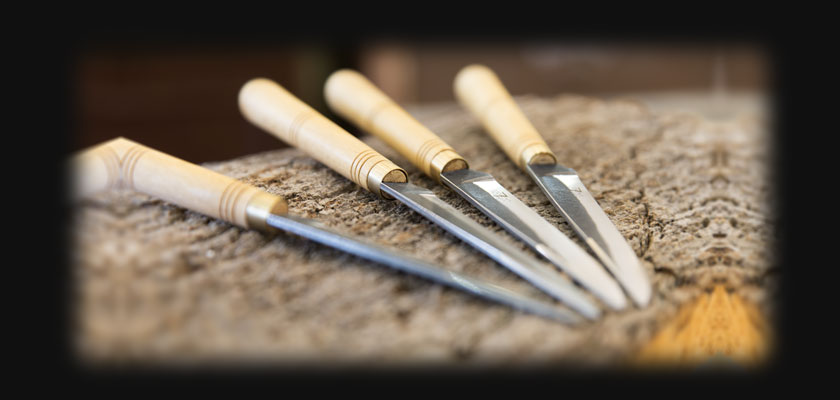 Cutlery
From the edge of the razor to edge of the knife, there is only a blade. That is why Planete Rasoir also aims to be a cutlery expert. Member of the French Federation of Cutlery Industry, Planete Rasoir remains very sharp on the subject. We propose you a lots off pocket knives, table knives, but also kitchen knives.
Relay of cutlery industry OPINEL, we shall also present you the LAGUIOLE en AUBRAC knives, PERCEVAL knives, TOJIRO knives, SABATIER knives as well as the VICTORINOX knives for the multifunction.
In a more contemporary style the ceramic knives shall delight you by the resilience of their edges.
For lovers of the knives, the knives of arts of the workshop 1515 and LAFORÊT will be exposed in a majestic way in the windows of our shop.
You meet a problem of sharpening, a wide selection of honing steel will be at your disposal as well as a service of sharpening.