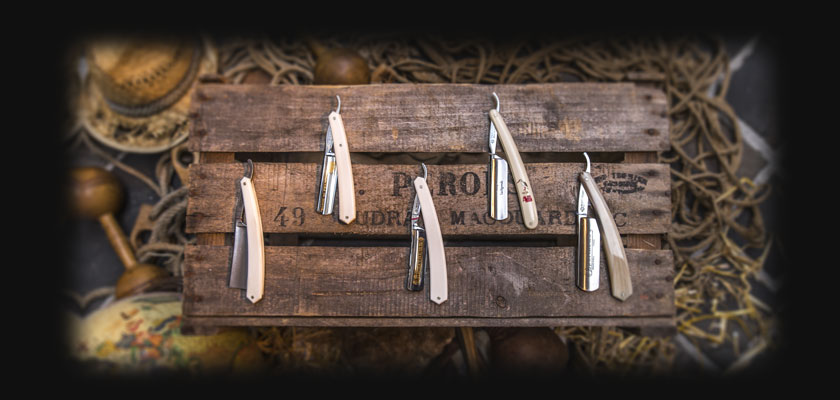 Mechanic Shavers
Since 1966, Planete Rasoir is one of the last specialist in the realm of traditional shave.
Our expertise prevail on every kind of shave, of the mechanic razor to the straight razor, for sure we don't forget the standards blades like Mach 3, Sensor, G2, or Fusion.
We give you the possibility to find an elegant and sophisticated stand for your razor for the three thousand hours that every men pass front of the mirror to be clean shaven
You maybe want your razor accompanied with a sophisticated brush in pure badger and a shaving soap to protect your skin in a better way.
Please contact us for any advice, you can also come in our shop to discover all of our products.

A doubt on the blade you want ? Take an appointment with our Barber for a traditional shave to be sure of your choice.